Edge-enabled Internet of Things
by Nirwan Ansari
Electrical and Computer Engineering
Newark College of Engineering
New Jersey Institute of Technology
Email: nirwan.ansari@njit.edu
Abstract
The term "Internet of Things" (IoT) was coined in 1999 to describe the phenomenon of having a myriad of physical entities (gadgets, devices, sensors, etc.) connected via the Internet to provision various applications and services. Statista predicted that 75 billion IoT devices will be connected via the Internet by 2025. This huge number of IoT devices generate exabytes of traffic per month, flooding and pressuring the network infrastructure. Meanwhile, recent years have witnessed unprecedented extreme weather that has devastated millions of acres of habitat via fire, flood, etc. For more than two decades, Advanced Networking Laboratory at the New Jersey Institute of Technology has engaged in the race of enabling IoT with quality of service guarantees in a secure and environmentally friendly manner.  This talk will delineate how mobile edge computing is enabling IoT efficiently.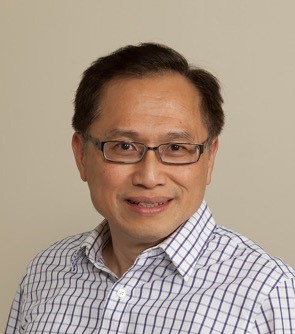 Biography (Nirwan Ansari)
Distinguished Professor of Electrical and Computer Engineering at the New Jersey Institute of Technology (NJIT), received his Ph.D. from Purdue University, MSEE from the University of Michigan, and BSEE (summa cum laude with a perfect GPA) from NJIT. He is a Fellow of IEEE as well as a fellow of National Academy of Inventors.
He authored Green Mobile Networks: A Networking Perspective (Wiley-IEEE, 2017) with T. Han, and co-authored two other books. He has also (co-)authored more than 600 technical publications. He has guest-edited a number of special issues covering various emerging topics in communications and networking. He has served on the editorial/advisory board of over ten journals including as Associate Editor-in-Chief of IEEE Wireless Communications Magazine. His current research focuses on green communications and networking, cloud computing, drone-assisted networking, and various aspects of broadband networks.
He was elected to serve in the IEEE Communications Society (ComSoc) Board of Governors as a member-at-large, has chaired some ComSoc technical and steering committees, is current Director of ComSoc Educational Services Board, has been serving in many committees such as the IEEE Fellow Committee, and has been actively organizing numerous IEEE International Conferences/Symposia/Workshops. He is frequently invited to deliver keynote addresses, distinguished lectures, tutorials, and invited talks. Some of his recognitions include several excellence in teaching awards, a few best paper awards, NCE Excellence in Research Award, several ComSoc TC technical recognition awards, NJ Inventors Hall of Fame Inventor of the Year Award, Thomas Alva Edison Patent Award, Purdue University Outstanding Electrical and Computer Engineering Award, NCE 100 Medal, NJIT Excellence in Research Prize and Medal and designation as a COMSOC Distinguished Lecturer. He has also been granted more than 40 U.S. patents.